Poets' Night Out 2024 Call for Poetry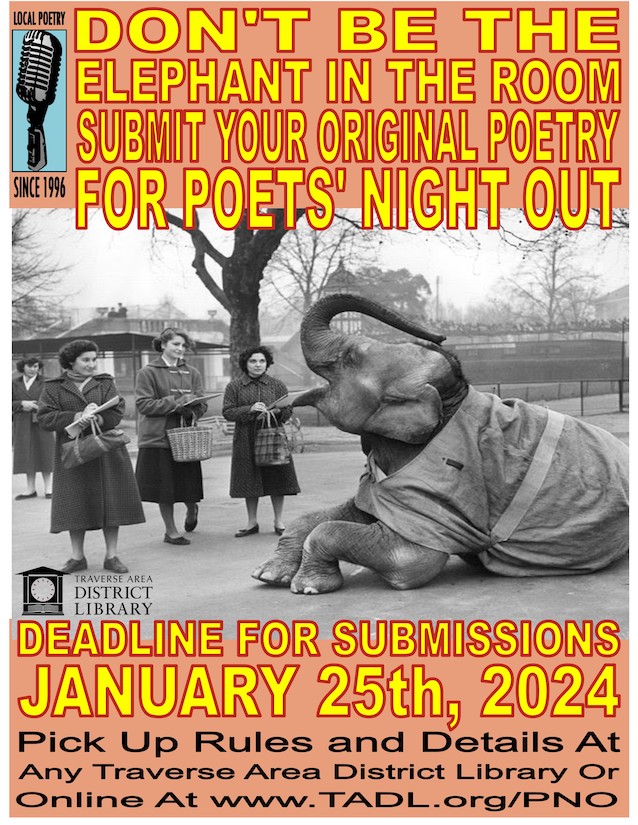 Poets of all ages are invited to enter their original poetry in the Poets' Night Out contest!
Winning poems will be published in the Poets' Night Out chapbook, and winning poets will be asked to read their poem at the Poets' Night Out event on Sunday, April 28, 2024 at 7 pm.
Poetry must be postmarked or dropped off at the Traverse Area District Library main library by January 25, 2024
See How to Submit for full details and an individual entry form!