PNO 2020 Call for Poetry!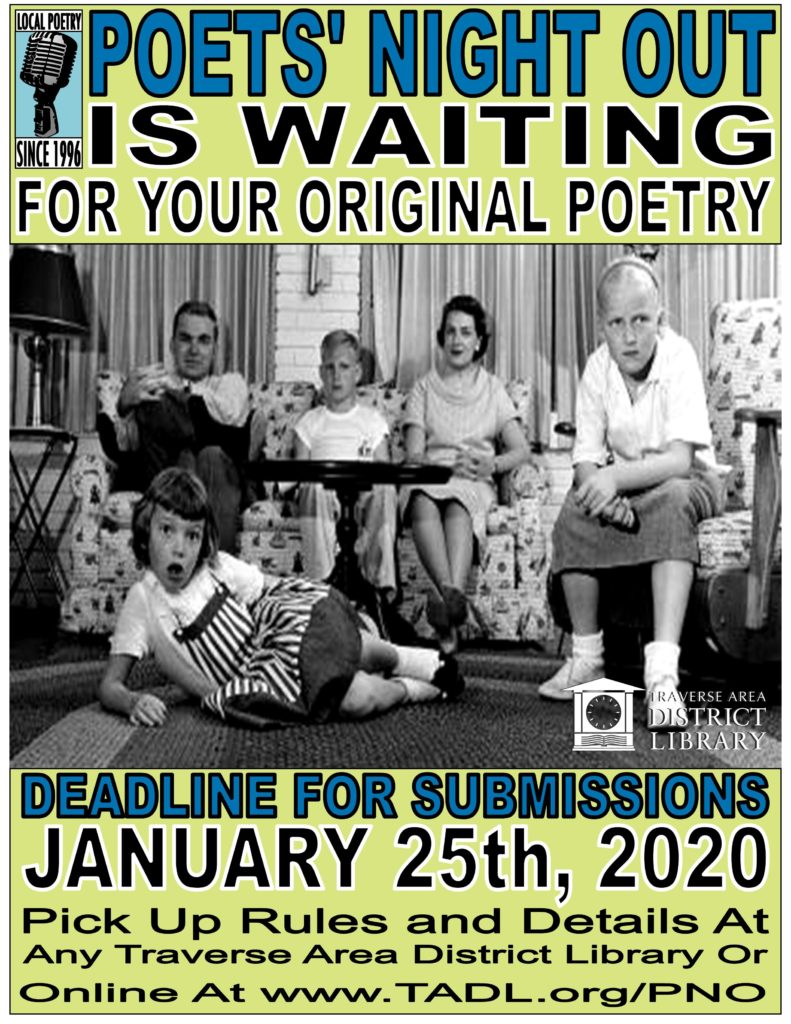 The 23rd annual Poets' Night Out is scheduled to take place on Sunday March 29, 2020.
Poetry must be postmarked or dropped off at the Traverse Area District Library main library by January 25, 2020.
See How to Submit for full details and an individual entry form!